chloriDOS® iOX® 5-40
chloriDOS® iOX® technology automatically draws and mixes precise amounts of acid and chlorite, under vacuum. The reacted chlorine dioxide solution is homogenised volumetrically with cold water, prior to dispensing as a dilute solution into the integral 8 litre product tank. A single chloriDOS® iOX® Modular chlorine dioxide generator system is capable of treating up 100m³/h water volumes (@0.5ppm/m³) and up to 3 injection points (dosing pumps required), providing an extremely cost effective solution for multiple water circuits in large public buildings and industrial processes.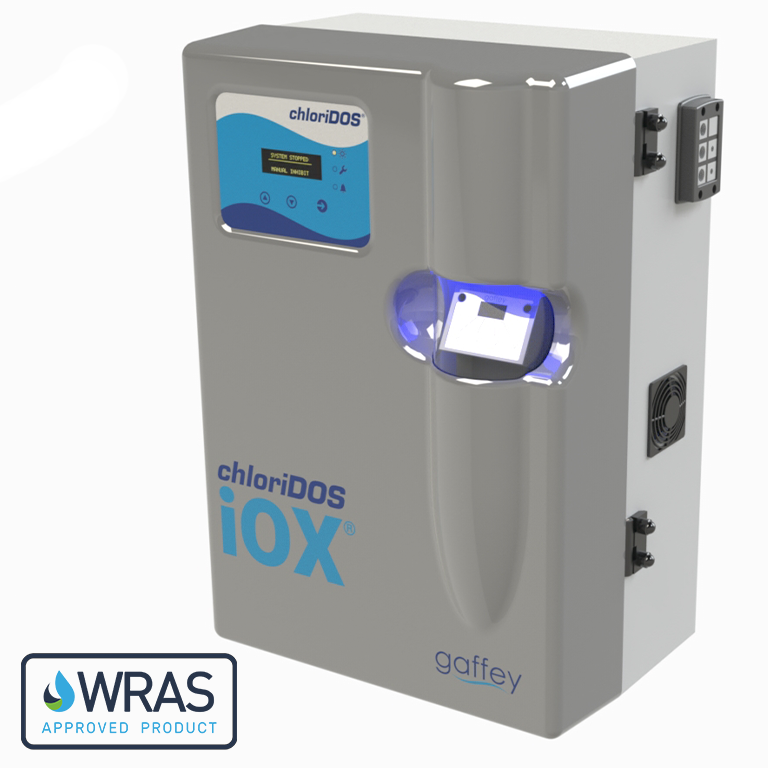 Already a Gaffey Customer?
Don't forget you can benefit from a wide range of resources to make sure your system is running at optimum efficiency.