Hyprolyser® electrochlorination systems
Hyprolyser® iSEC® Modular
The Hyprolyser® iSEC range is a generation of off-line electrochlorination systems, ideal for smaller scale chlorine demands. Available as 6, 30, 60 and 90g/h Cl₂ models encompassing the latest electrolyser design. With precise brine and water proportioning and automatic regulation of the electrolyser DC current to optimise energy use, iSEC can maintain a highly consistent chlorine concentration in the generated product (av. 6g/l) to provide ultimate sustainability.
Operation is simplified through automated product tank filling and a colour changing LED backlight illuminating the electrolyser to clearly display normal operation or if a parameter warning or alarm condition is present, offering added safety and ease-of-use.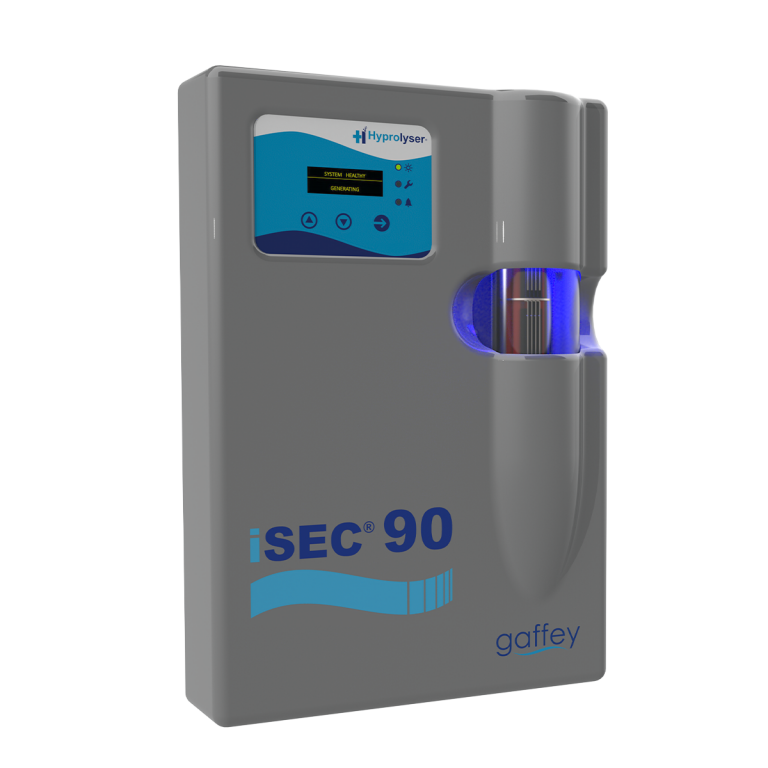 Already a Gaffey Customer?
Don't forget you can benefit from a wide range of resources to make sure your system is running at optimum efficiency.